Empire Classics: Triumph
                     With every midlife crisis, every sweet 16, and every visit to a classic car show brings an overwhelming desire for a brand new, classic automobile. What classic cars lack in functionality, they make up for in appearance, value, and status. For most people, the determining factor in purchasing a vintage car is the price tag. Jalopnik reported that a 1961 Ferrari 250 GT recently sold for a whopping $10,976,000 at auction. This vintage 1969 Aston Martin DBS Coupe is listed for 72k on Hemmings.com. The popular beach ready 1947 Plymouth Station Wagon Woodie we talked about in our summer classics post lists for a staggering 140k.
                     So how does a vintage loving, classic car enthusiast afford a great-looking timeless automobile? With a Triumph- a vintage Triumph Motor Company car, that is.
                     When it comes to affordability, upkeep and style, Triumphs still "triumphs" in affordability and upkeep. A classic car for the every man. Here are some great, cost-conscious Triumphs we found that could be yours!
This 1978 Triumph Spitfire 1500 is available on Hemmings.com for $4,800. With 47,000 the red orange car has updated black interior with an included tonneau top.
The owner states that car needs a new exhaust system and some paint touch ups.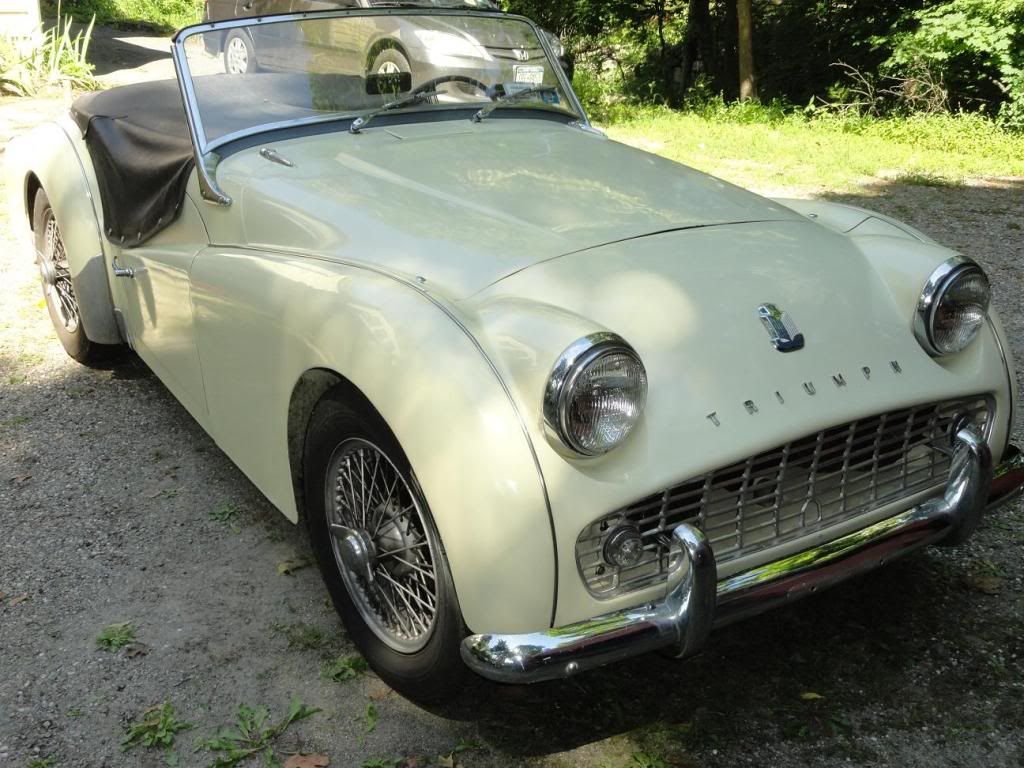 This 1961 restored Triumph TR3A is currently for bid on eBay. At time of post, the car was up to $10,950 USD, a steal for such a sleek, stylish car. The car has 51,880 miles, and has a canary  yellow exterior, black interior. This stunning car would definitely need a cover! The seller describes it as "a driver, not a concours restoration", or in other words, the perfect car for someone looking to use this car on a weekly basis.
This gorgeous 1967 Triumph TR4A Roadster is listed on Hemmings.com for $14,250 with about 15,000 miles. Although the car has newer parts, it's possible to make it a complete restoration. The car offers an original interior, with almost all new or upgraded parts, with exception of a broken odometer. This classic Triumph is the best of both worlds- a great road car with room to become a classic restoration.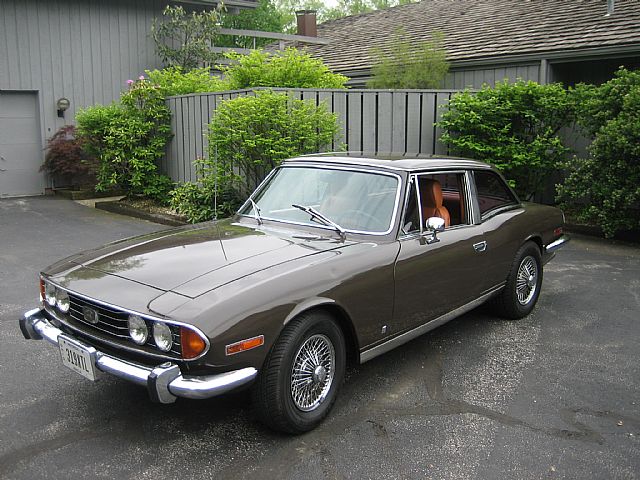 This incredible 1972 Triumph Stag is listed on Classic Car Ads for $10,500. With only 41,000 miles, this hazelnut colored classic car is the perfect weekend car. It runs well and is in good condition. The seller does state that the car needs new carpet, but that's a sacrifice we'd be willing to make.
Would you want to buy a Triumph?
Which of our Triumph finds is your favorite? 
Comments
There are no comments on this entry.
Trackbacks
There are no trackbacks on this entry.